Trump Touts Big Election Wins In Texas
Did you know the Pro Trump News homepage has 60 new headlines every 24 hours? Click here to check it out!
The MAGA movement is rolling as the midterms approach.
All 33 Trump-endorsed candidates in Texas either won or are leading in the runoff election.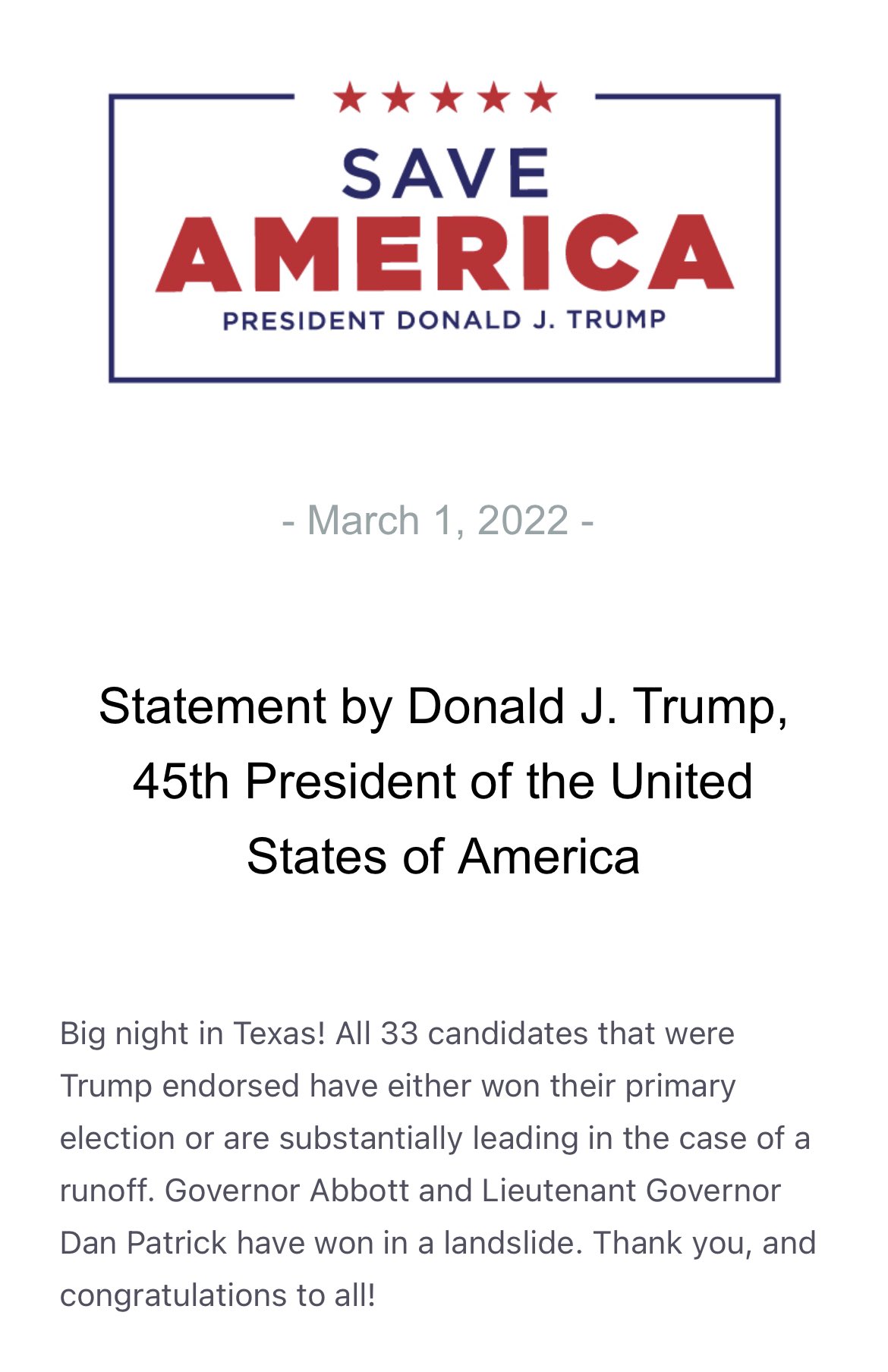 He followed it up with a second statement: