Trump Mocks Biden's New Windmill Farm
May 11, 2021 8:49 pm
Trump just released a statement mocking Biden's new windmill farm.
From the desk of Donald Trump – on windmills https://t.co/57boZ09xAW pic.twitter.com/F7P8PjPNHY

— Charlie Spiering (@charliespiering) May 12, 2021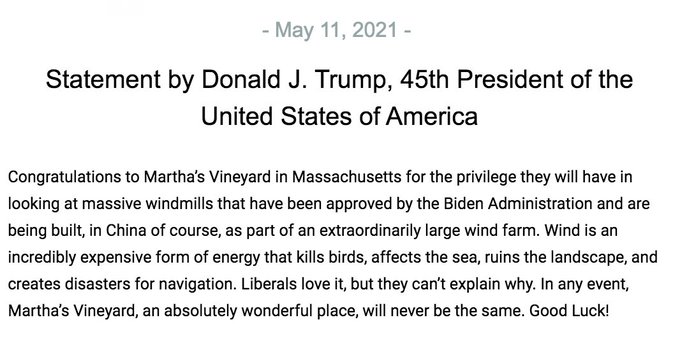 Join the conversation!
We have no tolerance for comments containing violence, racism, profanity, vulgarity, doxing, or discourteous behavior. Thank you for partnering with us to maintain fruitful conversation.