Trump Makes Truth Social Post – "I'm Back!"
The Pro Trump News homepage has 60 new headlines every 24 hours - click here to see it.
President Donald Trump made his second Truth Social Post on Thursday.
He shared that he is back on Social Media and even mentioned "COVFEFE" which is a reference to the legendary "COVFEFE" tweet.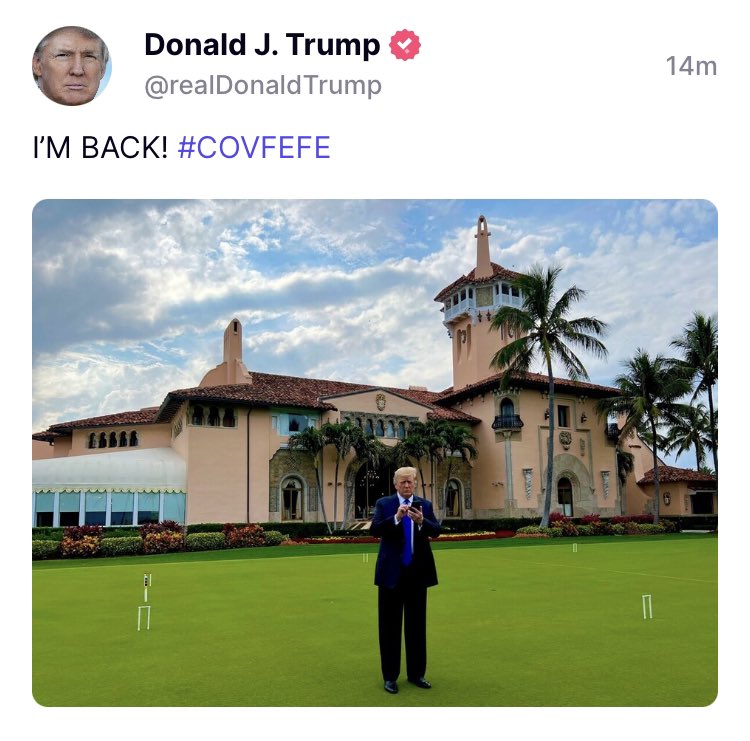 Truth Social migrated to rumble servers and is now fully launched on mobile.
Advertisement