Pelosi's Husband Assaulted In San Francisco
Did you know the Pro Trump News homepage has 60 new headlines every 24 hours? Click here to check it out!
Paul Pelosi, Nancy Pelosi's husband was violently assaulted after an assailant broke into their house in San Francisco according to a statement from Pelosi's spokesperson.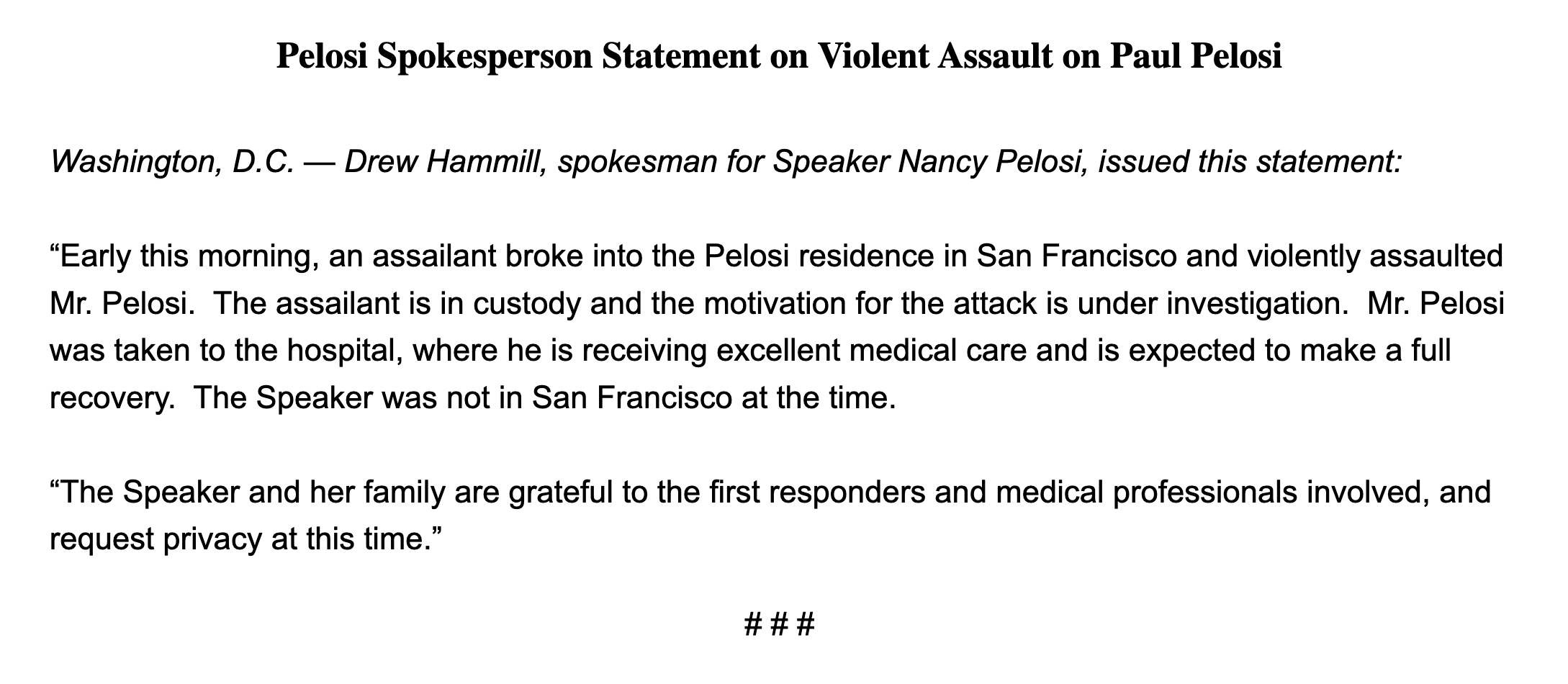 Advertisement