Matt DePerno Exposes Audit Report Was Watered Down–Report Writers Were Threatened
The results of the audit in Arizona were stunning.
As predicted massive fraud was found.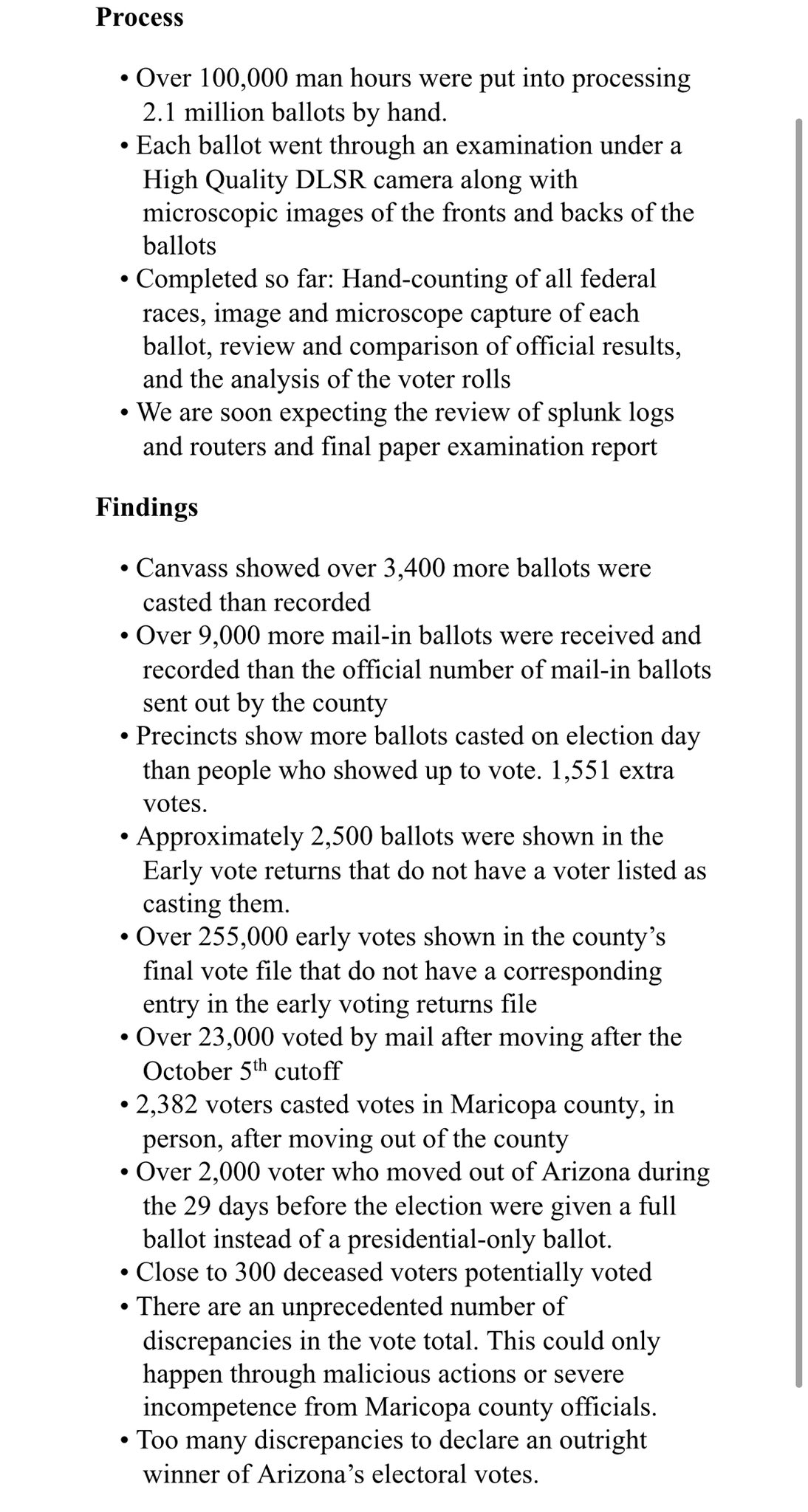 However, it seems that the audit report may have been watered down,
This comes from Attorney Matt DePerno.
Great summary of the over 57,000 votes in question. #decertify #AZ

I have been told that #Arizona attorney Cory Langhofer suppressed critical information from the audit report, including the statement that the election must be decertified. https://t.co/jI7lg99Eq9

— Matthew S. DePerno, Esq. (@mdeperno) September 25, 2021
He then joined the War Room and added more.
"Why we got a watered-down version is what I have heard from people in the inner circle in Arizona is that there were threats made to the people writing the reports that if they came out with the hotter report, the report that said the election should not be certified. That's the wording that was in that report. If they came out with that report they'd had their indemnification removed by the state senate."
Join the conversation!
We have no tolerance for comments containing violence, racism, profanity, vulgarity, doxing, or discourteous behavior. Thank you for partnering with us to maintain fruitful conversation.