Gallup Poll: Tucker Carlson Is Most Trusted News Source
The Pro Trump News homepage has 60 new headlines every 24 hours - click here to see it.
The cancelation of Tucker Carlson is failing.
A new poll found he is America's most trusted news source.
He was the number one name listed in the latest Gallup poll when they asked "Now we are going to ask you about the one public individual you watch or follow the most to get information…Please list the one public individual you watch or follow most often to get information."
The Washington Examiner reported:
Fox News's decision to kiss off prime-time host Tucker Carlson is looking worse.

While we don't know exactly what caused their breakup, it is becoming crystal clear what made Carlson a top draw for Fox and why he should easily succeed in his new media adventures.

Gallup and the Knight Foundation tell us in a new survey that Carlson is the nation's most favored source for news and analysis, beating out network anchors, presidents, and late-night hosts.

Asked which "person" the public turns to most "to get information," Carlson was first on Gallup's list of 20 influencers. He was followed by MSNBC's Rachel Maddow. Others weren't close, including President Joe Biden or former President Donald Trump.
Rachel Maddow came in 2nd with Sean Hannity coming in 3rd.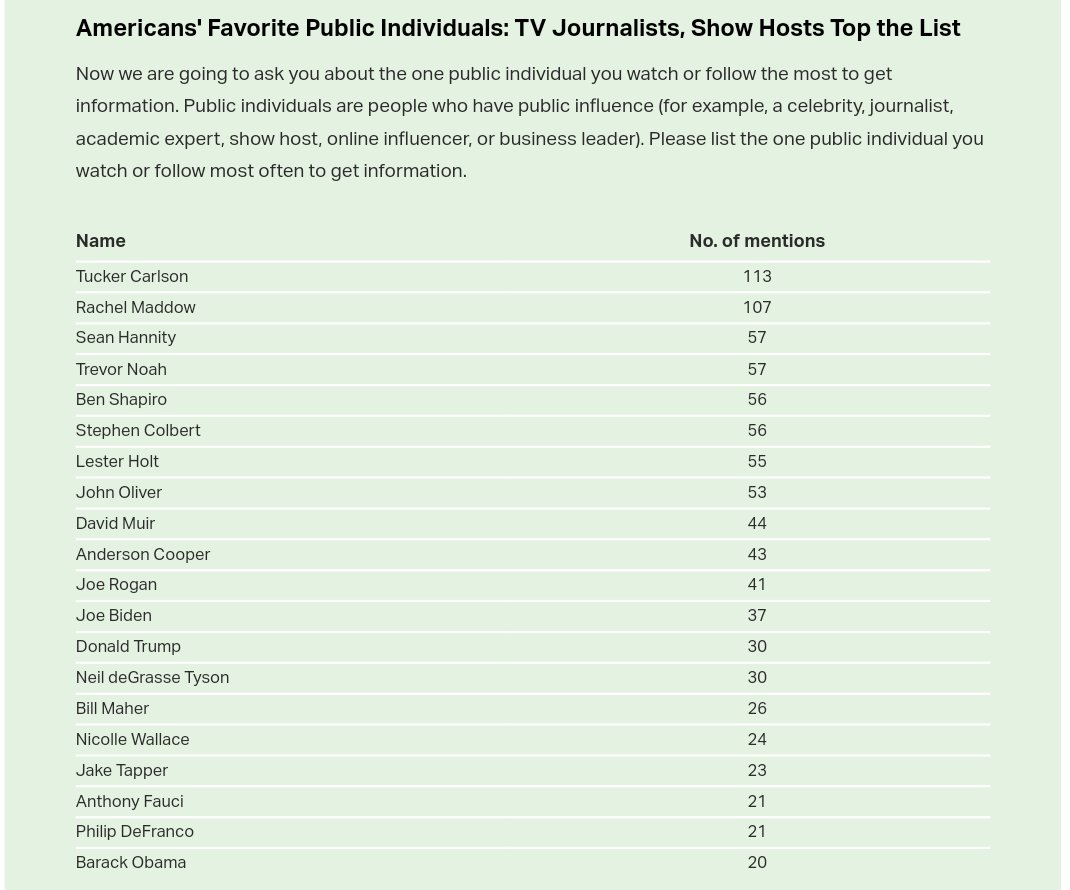 Fox News made a big mistake. 
Advertisement