FCC Was Asked To Block Musk-Twitter Deal – FCC Says It Didn't Have The Authority
The Pro Trump News homepage has 60 new headlines every 24 hours - click here to see it.
Another attempt to stop Elon Musk's Twitter deal has failed.
The Federal Communications Commission was asked to block Elon Musk's Twitter deal – they responded by saying they didn't have the authority.
JUST IN – FCC was asked to block Musk-Twitter deal. The Commissioner said it has no authority to block @elonmusk's purchase of Twitter pic.twitter.com/gWIy08c4zm

— Insider Paper (@TheInsiderPaper) April 27, 2022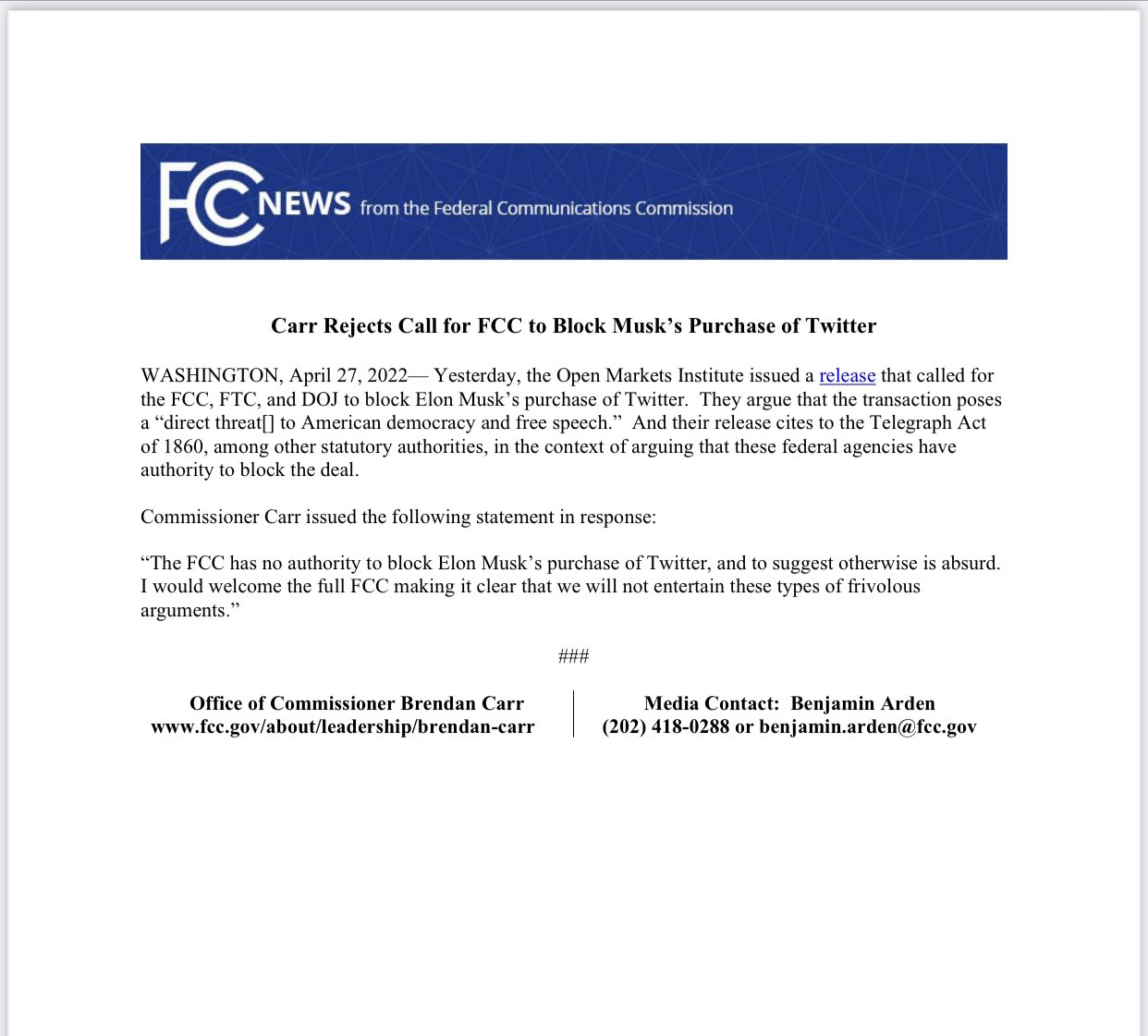 The group that attempted to stop it was Soros-funded:
Soros-funded Open Markets Institute has failed to stop Elon Musk's Twitter takeover. https://t.co/io81hOCAKG

— Jordan Schachtel @ dossier.substack.com (@JordanSchachtel) April 27, 2022
Advertisement