Dems Get Devastating News – 75% Of Americans Say America Is On The Wrong Track
The Pro Trump News homepage has 60 new headlines every 24 hours - click here to see it.
The news is getting worse and worse for Democrats as the midterms get closer.
75% of Americans now say that America is on the wrong track – this is the highest since 2008.
An NBC Plloster says "it is a flashing red light when you see a number like this."
NBC News Poll: 75 percent say country is on wrong track — HIGHEST number since 2008. Just 16 percent say country is on right track — LOWEST since 2008

NBC pollster: "It is a flashing red light when you see a number like this. Americans are telling us this is as bad as 2008" pic.twitter.com/H01SrHqc4V

— InteractivePolls (@IAPolls2022) May 15, 2022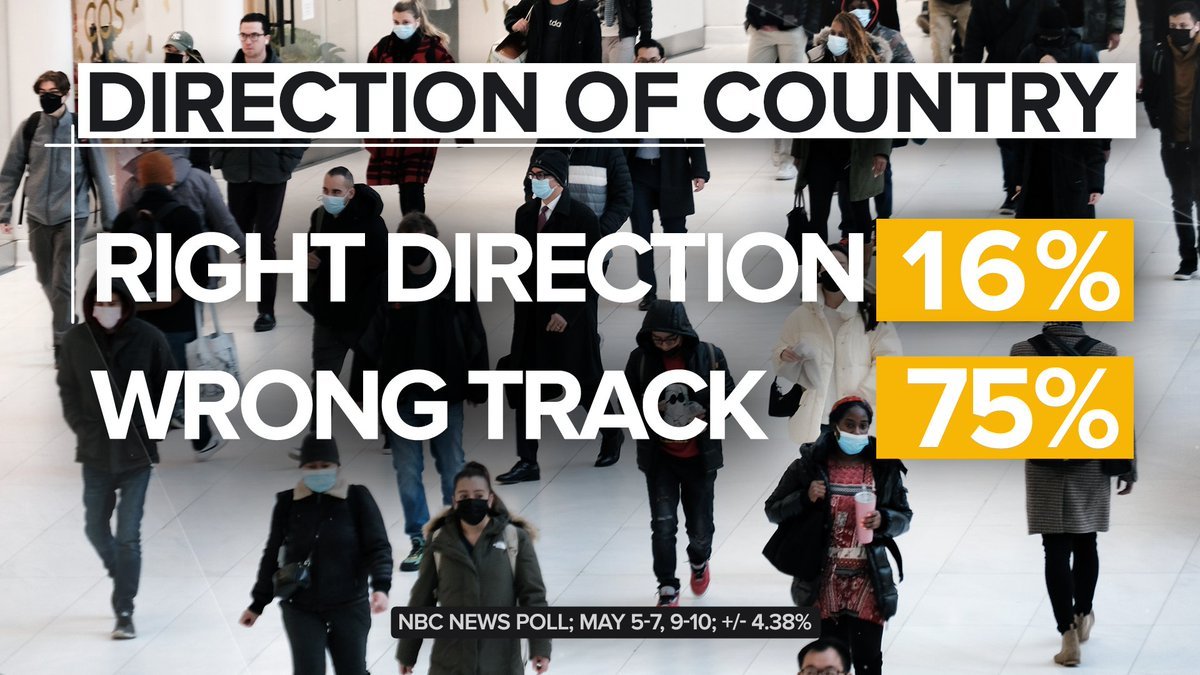 Advertisement