"Damning And Determinative!"–Trump Releases Statement On AZ Election
Did you know the Pro Trump News homepage has 60 new headlines every 24 hours? Click here to check it out!
Trump just released a statement saying that "new information" from "public records" that are "damning and determinative" has been found.
He ended it by saying he would be discussing it today.
NEW!

"New information found from public records, documents, and votes in Arizona. It is damning and determinative! Will be discussing this today." – President Donald J. Trump pic.twitter.com/uW6lqr1EjO

— Liz Harrington (@realLizUSA) October 15, 2021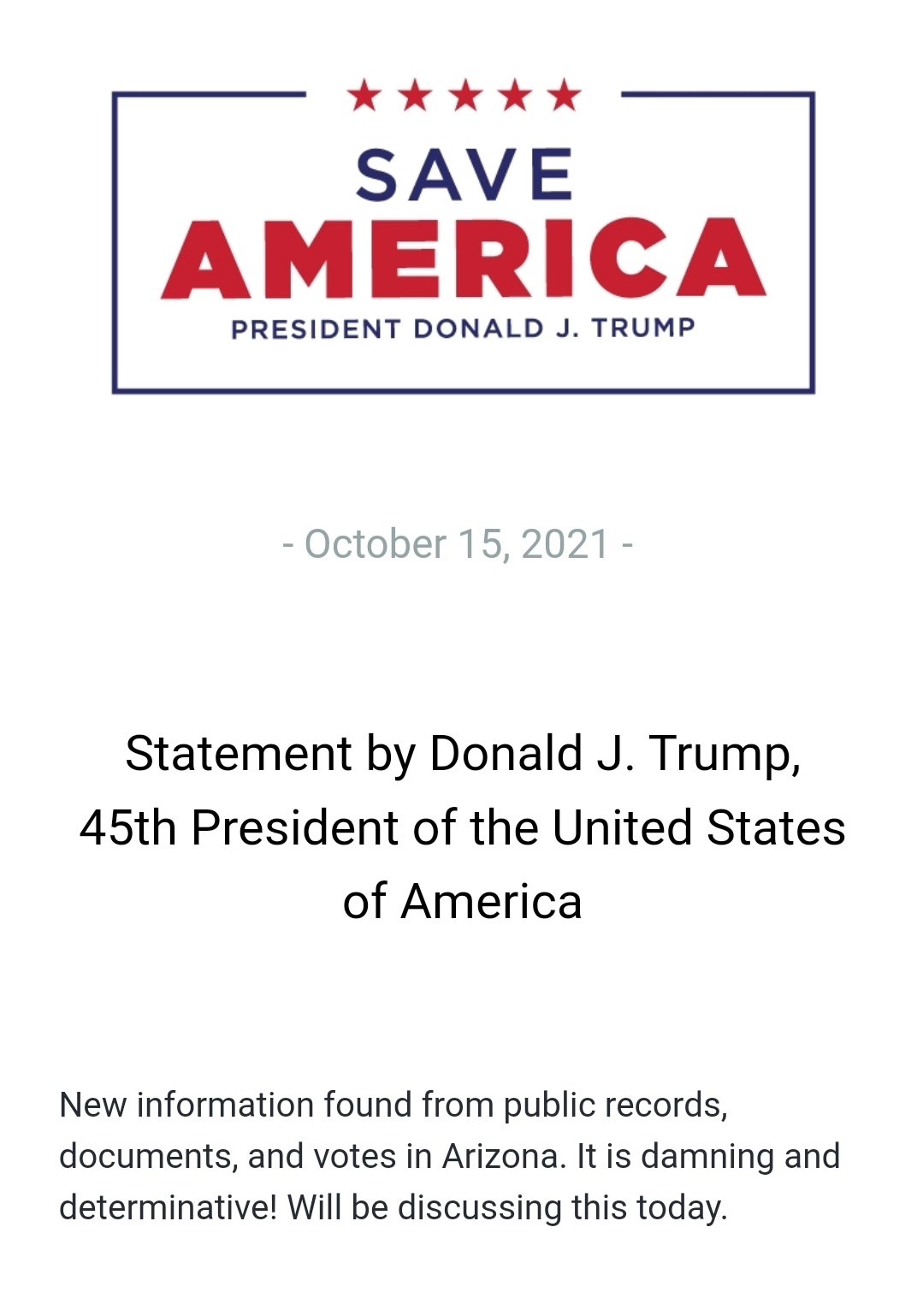 We will update this as we learn more…
UPDATE- A second statement has been released: