Chief Justice Roberts Confirms Roe Vs. Wade Leak Is Real
The Pro Trump News homepage has 60 new headlines every 24 hours - click here to see it.
A draft of the Supreme Court's decision on Roe V Wade leaked out last night showing the Supreme Court was set to overturn it.
How do such drafts of the SCOTUS get to the media before a ruling is announced?

— Disclose.tv (@disclosetv) May 3, 2022
Now, we have this.
Chief Justice Roberts just released a statement confirming it is real.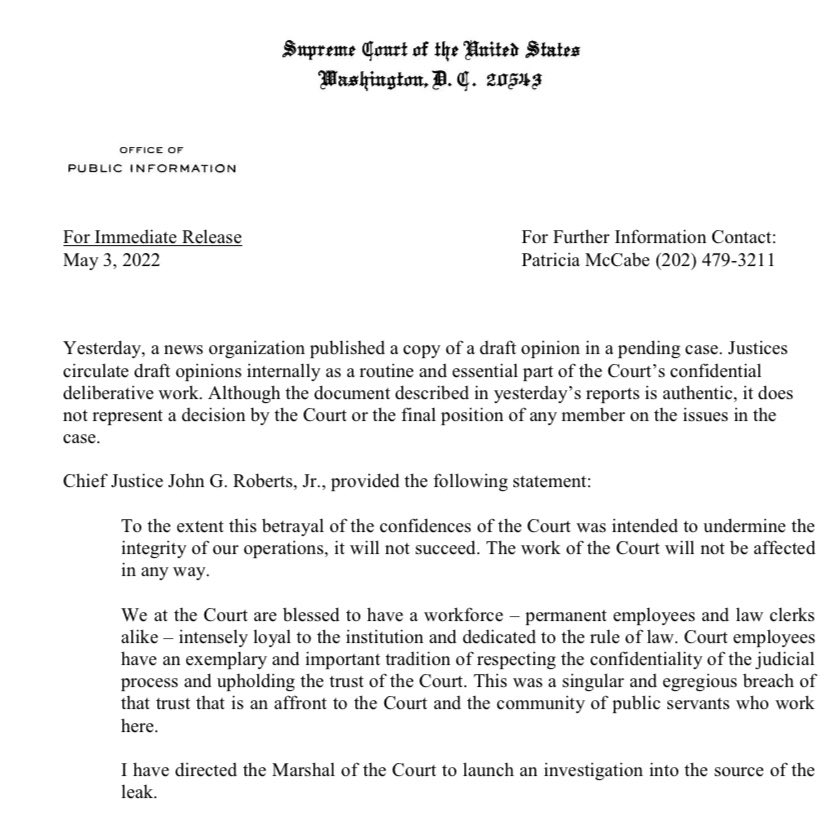 More:
It appears the FBI may not be playing a significant role. Now we wait.

— Kambree (@KamVTV) May 3, 2022
Advertisement