Chief Justice Roberts Confirms Roe Vs. Wade Leak Is Real
Did you know the Pro Trump News homepage has 60 new headlines every 24 hours? Click here to check it out!
A draft of the Supreme Court's decision on Roe V Wade leaked out last night showing the Supreme Court was set to overturn it.
How do such drafts of the SCOTUS get to the media before a ruling is announced?

— Disclose.tv (@disclosetv) May 3, 2022
Now, we have this.
Chief Justice Roberts just released a statement confirming it is real.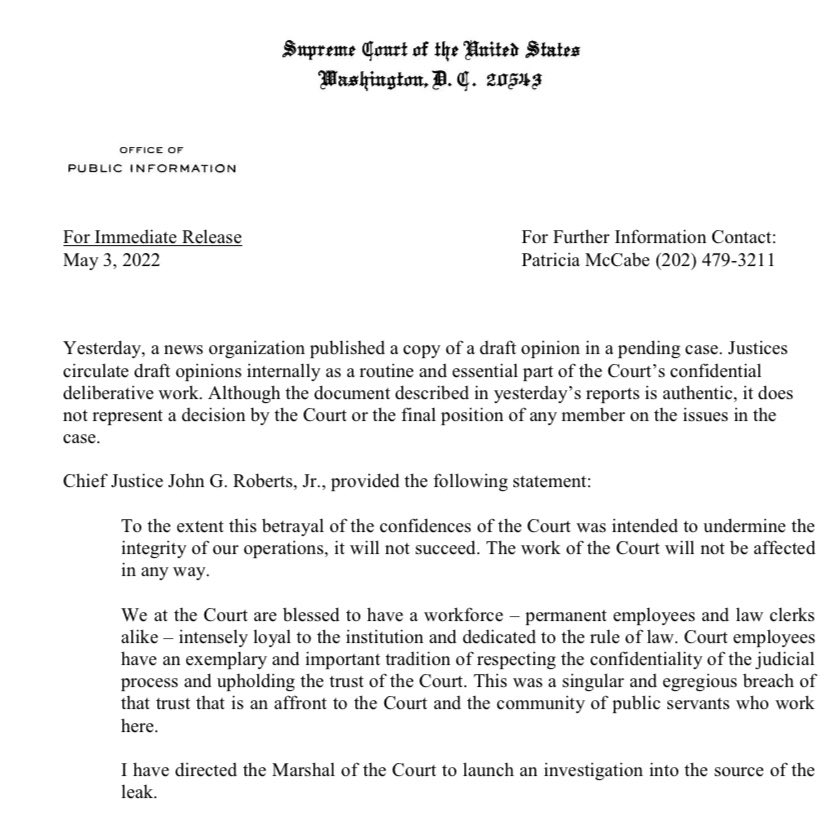 More:
It appears the FBI may not be playing a significant role. Now we wait.

— Kambree (@KamVTV) May 3, 2022